The Min Lab is awarded U-M Rogel Cancer Center Discovery Award! We, in collaboration with Dr. Carl Koschmann (Pediatric Neuro-Oncology) and Dr. Sriram Venneti (Pathology/Pediatrics), will develop a new assay platform for diagnosis and treatment monitoring of pediatric brain tumors.
Congratulations to Mohammad for being awarded a Rackham Predoctoral Research Grant!
Dr. Min is the co-Investigator on the recently awarded DoD grant led by Dr. Korley (Emergency Medicine) and Dr. Burns (ChE). We will work together to build a microfluidic biosensor chip that assesses traumatic brain injury (TBI) at the point-of-care by measuring biomarkers of brain injury in the patient's blood.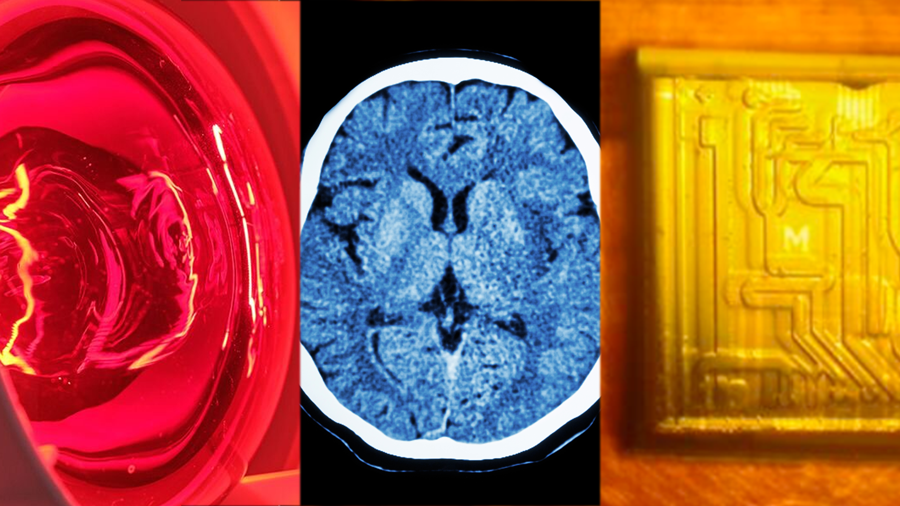 ---
2021
The Min Lab welcomes new ChE graduate students Neha Nagpal and Raneem Ahmad!
The Min Lab welcomes new undergraduate students Braden Loughnane, Mingzhu Liu, and Norman Qining Wen!
---
2020
Jouha's new paper got featured on the cover of Science Translational Medicine! Also highlighted in Harvard Magazine and Cancer Discovery